Anna Maria Professional LED Lighting Design
With electricity prices increasing every year and studies showing how damaging traditional lighting systems are to the environment, new alternatives are being developed to replace traditional incandescent lights. One of these alternatives that is now becoming very popular in both homes and commercial establishments is LED lighting.
LED lighting is considered the best alternative available because you can get LED lighting that mimics many types of incandescent lighting. Whether it is standard light bulbs to neon lighting, there is an LED equivalent available in the market. Aside from their capacity to deliver the same lighting performance as traditional lighting, they are more cost-efficient to use, and they even come in a variety of options to suit any lighting project.
If you wish to install new LED lighting systems in your building or switch to a LED lighting system, don't hesitate to contact our Anna Maria professional LED lighting design team at South Florida Lighting Design. Our team is here to help you understand the ins and outs of LED lighting design and create a suitable plan that will work with your budget and lighting requirements. We will make the project stress-free as we have a team that will take on every step of the plan without having to ask another company to handle it.
Call South Florida Lighting Design today at (786) 460-7440 for your Free Consultation with a Anna Maria Professional LED Lighting Design Specialist!
Why Switch to LED Lighting
LED lights are designed to be an efficient replacement or alternative to traditional or incandescent lighting. While it is beneficial to use, there are those who are not convinced that it is time to make the switch.
Here are some great reasons you should consider LED lighting systems:
Easy to Switch
Contrary to popular opinion, it is very easy to switch from incandescent to LED lighting. Simply change the lightbulbs into LED ones with the same wattage, and you are ready to go.
Cost-Saving and Efficient
It is true that LEDs are more expensive compared to incandescent lamps and bulbs. However, once you have shifted to LED lighting, it is cheaper to replace its bulbs as prices are now dropping. LEDs are also long-lasting compared to incandescent lights, with these lights having a lifespan of at least two years. It will slowly dim until it burns out completely, unlike incandescent lights, which will suddenly burn out without warning.
LED lights are also energy-saving, and studies have indicated that even if you only use one LED bulb in your lighting system, it can reduce your energy consumption by up to 90%.
Requires Less Electricity to Use
LED lighting converges 95% of the energy it uses to light, unlike incandescent bulbs which only use 10% of energy to produce light. The rest of the energy that goes to incandescent bulbs only turns to heat.
Flexible
LED lights come in various styles and can be adjusted accordingly based on where you want the lights to focus. You can even dim the lights to match your specific needs.
Available in Various Color Temperatures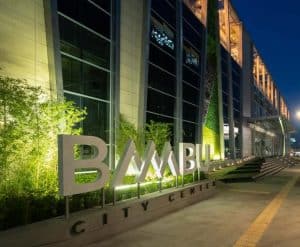 LED lighting systems come in various light color temperatures to suit the location they will be used. The lower the light color temperature it has, the warmer the light it will produce. The higher the temperature is, the bluer or cooler the light will become. Ideally, cool white or natural whites are perfect for ambient lighting, while bluer lights work well for bedrooms and family areas.
South Florida Lighting Design's LED lighting experts can help you explore the various LED lighting options to help you achieve your dream lighting setup. We can also convert your current lighting setup to LED to help you save money in the process.
LED Specifications to Consider
LED lights can now compete with traditional lights in terms of how bright they can be and where they can be used. However, if you are considering utilizing LED lighting systems for your home, commercial establishment, or industrial structures, you will need to consider several design factors to make it work:
LED Color Temperature
Even if you have an idea about how bright you want the LED lights to be, you may be confused with the importance of color temperature and lumens for the LED's brightness.
Color temperature is often applied to white lights and determines whether the light will be cool (bluish) or warm (reddish) when turned on. Cooler lights tend to have higher color temperatures up to 4700K (kelvins) compared to warm lights that have a 2700K to 3500K temperature.
The LED lights and the suitable light temperature you need is dependent on the lighting plan you are trying to make. Warmer colors are perfect for restaurants and grocery stores, while cool whites are perfect for offices and areas that need "sunlight" and a warm ambiance to keep people energized and focused.
LED Efficiency
For those who wish to save a lot on electricity bills, a LED light's lumens per Watt (lm/W) value is important to determine its efficiency. Ideally, a LED system with 100 lm/W should be achieved for optimal efficiency.
LED Light Wavelength
When selecting LED lights, you need to consider the light's wavelength or the shade of green or blue the light will have when it is turned on. A graph is available in stores and online to give you an idea about the light colors produced in various wavelengths.
LED Wavelength Visibility
The visibility of your LED lights depends on the LED's viewing angle and how well we see a color. The lumen output of each diode also affects its visibility. Normally, the color green is easy for the human eyes to pick up, while red is harder to brighten because of its closeness to non-visible infrared light.
LED Indicator Lights
If your LED lighting plan requires a simple visual notification, you can opt for a setup that has a LED indicator light. These indicator lights are available in various colors and can be large or small, depending on your preference. Some LED lights come with indicator lights installed, which can speed up your lighting setup.
LED Viewing Angles
A LED's viewing angle is the distance from the center of the beam before the light's intensity is halved. Typically, viewing angle values range from 45 degrees to 120 degrees. But, it changes if a light guide is used for the LED light, dropping the value to an angle of 15 degrees or less.
If you need to clarify anything regarding these specifications, let our experts explain them to you. We will assess what your space needs in terms of LED lighting and explain to you which type of LED lights works best.
Call South Florida Lighting Design today at (786) 460-7440 for your Free Consultation with a Anna Maria Professional LED Lighting Design Specialist!
Custom Lighting Design Service
South Florida Lighting Design has been assisting residential and commercial establishments with their lighting projects since we were established, and even today, our services are top-notch in the region. Whether you want us to tackle residential or commercial lighting, we have a great team of lighting specialists, electricians, and installers who will work with you to develop an effective lighting plan that illuminates your establishment efficiently.
If you wish to avail yourself of our Anna Maria professional LED lighting design service, call for a free consultation to find out how we will tackle your project. You can also use this time to ask us about the service and other points you want us to clarify before we provide you with a quote for our services. We are open to adjusting our prices because we believe every person deserves professional LED lighting design services, especially now that electricity prices are increasing every year.
When you agree with our service prices and our plan for your lighting project, we will immediately procure the lights needed, prepare any lighting permits necessary, sort out your electricity lines and get everything installed and maintained. We can also repair or replace them if something goes wrong. You can trust us to make everything stress-free, and aside from our Anna Maria LED lighting service, you can also ask us to handle other lighting design services for your commercial establishments.
Free Consultation Today
Getting your residential or commercial property lit up perfectly to your standards shouldn't be difficult, especially with the availability of LED lights in the market. But, if you want it to be done according to your property's specifications, you will need a professional LED lighting design team to handle it for you.
At South Florida Lighting Design, you won't go wrong because it is our goal to personalize our services to meet your vision without spending too much. Let us know what you are looking for in your lighting project, and we'll show you why LED lighting is perfect for your requirements and budget. Our Anna Maria professional LED lighting design service will be with you in every step of the project, so you know what to expect once we finalize your project. Call us today to find out more and let us answer your worries to get your project underway.
Call South Florida Lighting Design today at (786) 460-7440 for your Free Consultation with a Anna Maria Professional LED Lighting Design Specialist!