Fort Myers Kitchen Lighting Design
If you've purchased the best amenities, cabinets, features, and appliances for your kitchen and it still does not have the sophistication you are looking for, you probably need some professional lighting design.
Kitchens are a space where there's always a lot of movement and human activity, from opening up drawers and arranging kitchenware to all the different types of cooking and food preparation. It is a room that needs good visibility and contrast. At South Florida Lighting Design, we can boost your kitchen to its fullest potential in terms of functionality and aesthetics. Let us be your Fort Myers kitchen lighting design company, recommending the best lighting products to add to your kitchen and handling all the installation, rewiring, and maintenance needs that will arise.
If you're ready to have a fully upscaled kitchen for your business or your home, then call us today. Our kitchen lighting renovation services are the next big investment that you need.
Call South Florida Lighting Design today at (786) 460-7440 for your Free Consultation with a Fort Myers Kitchen Lighting Design Expert!
Benefits of Professional Kitchen Lighting Design
Simple ceiling lights would give any room adequate lighting. But a professionally lighted kitchen would offer another level of functionality, let alone aesthetics and comfort.
With South Florida Lighting Design as your professional Fort Myers kitchen lighting design company, you can expect to have a different experience whenever you step inside your kitchen. With the right blend of general lighting, task lighting, aesthetic lighting, and lighting controls, you can have a much easier time maneuvering around your kitchen's structures. From the cabinets and drawers to the island and workstations, everything can be lighted in a way that perfectly matches the way you use your kitchen. You can have total control over which spots will be lighted with the perfect intensity. You can have several lights off while keeping the important areas well-lit.
Not to mention, having a luxurious vibe in the kitchen will always have a positive effect on the people who work in it. Whether you're a restaurant owner or residential client, the aesthetic upgrade we can do to your kitchen can positively impact your emotional disposition whenever you work on your newly refurbished cooking area. For chefs and food business owners, you will project a more professional and high-class image on your customers with a luxuriously lit kitchen station.
Best Kitchen Lighting Design – Fort Myers
What we offer at South Florida Lighting Design is more than just putting lights around your kitchen area so you can see better. We are here to maximize every space of your kitchen with industry-grade lighting products to improve the room's functionality, aesthetics, and value, upgrading your kitchen experience by a large degree.
South Florida Lighting Design has the full set of equipment and experts to install all the best kitchen lighting products on any type of kitchen setup. We can identify the best spots to put uplights and downlights in your kitchen. Your main workstations will be installed with grade-A task lighting. We can put functional LED puck lights or strip lights on your cabinets and drawers. If you're looking for more dramatic or elegant options for your kitchen island lighting design, we can also add pendant lights to your high ceiling. If you want great control over the lights that we'll install in your kitchen, we can also fix the circuitry of the products.
Everything you need can be provided by South Florida Lighting Design, a top player in the Fort Myers kitchen lighting design industry. Just tell us what you need, and we'll be ready to provide them for you whether you are a residential or a commercial client.
Professional Commercial & Residential Kitchen Lighting Company
As a leading provider of Fort Myers kitchen lighting design services, South Florida Lighting Design is always ready to cater to clients from any background. Whether you are an owner of a five-star restaurant that needs to have a luxurious, top-of-the-line interior lighting design or just a homemaker who wants the shinier things in life like a well-lit, aesthetically pleasing kitchen for your family, we are here to help.
]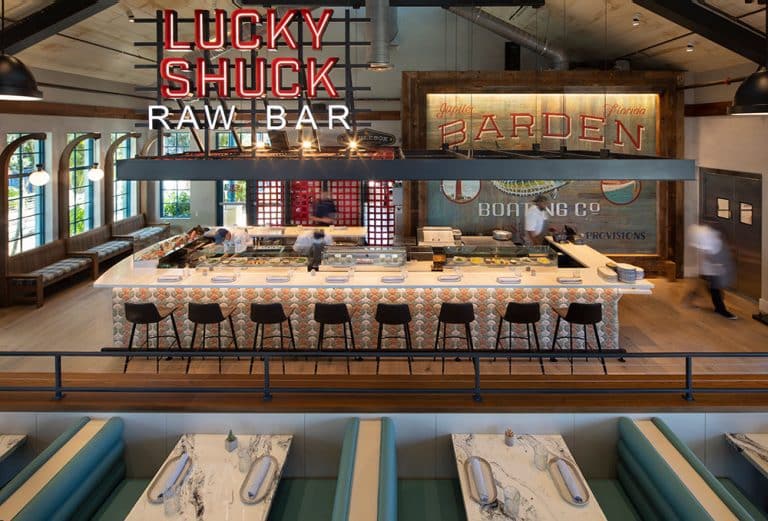 Whatever needs your business establishment has, we are here to provide you with the most cost-effective commercial kitchen lighting design solutions. We will keep our lighting design suggestions as functional as they are elegant and alluring. We will not be recommending any type of lighting fixture that will only waste resources. Our experts are always ready to conduct on-site inspections of your kitchen and analyze your work patterns and environment to make sure we apply the correct lighting products.
By the end of our work, you will have a significantly more functional kitchen in terms of visibility and arrangement of highlights.
For homeowners, we've got everything you need to turn your kitchen area into a magnificent space of comfortable and functional lighting. Regardless of how big, how small, how minimalist, or how complex your kitchen is, we are here to provide you with the best residential kitchen lighting designs to upscale your kitchen's value. From lights inside your drawers and cabinets to elegant pendant lights for your kitchen countertop, we can provide all the upgrades you want at the best quality the lighting industry can offer.
Let's Talk – Free Consultation
If you need to upgrade the quality of your space for cooking, baking, food preparation, and eating, you can never go wrong with lighting it up with the right products handled by top professionals in the business. South Florida Lighting Design is a top Fort Myers kitchen lighting design company that can provide everything you need from the lighting design industry.
We understand that interior and lighting design, in general, is not an easy job. So in all our projects, we make sure that our clients are comfortable with the process. We provide all the advice we can give and inform our customers about every product and design that gets involved in the project. With South Florida Lighting Design as your Fort Myers kitchen lighting design company, you won't be left clueless about the process of lighting up your kitchen.
If you're interested in working with our company, just call us today, and we'll begin working on your kitchen's lighting as soon as possible.
Call South Florida Lighting Design today at (786) 460-7440 for your Free Consultation with a Fort Myers Kitchen Lighting Design Expert!