Lake Wales Landscape Lighting Design
If you want to impress people, you need to ensure that your house and yard are top-notch before visitors even step inside your home. During the day, the decor that will help your home stand out must be visible even without additional structures and lighting. However, during the night, these features would only be visible with the help of proper lighting and placement.
The Lake Wales landscape lighting design service of South Florida Lighting Design can assist you in guaranteeing that people get the impression you want them to see when they see your home or business at night. We will sit down with you to have a discussion regarding the project so that we know what you are looking for and design using your ideas in mind.
Our service will also keep the project stress-free because from the moment you reach out to us, we will handle the designing, lighting placement, electrical installation, and modifications to maintenance and repairs.
Reach out to our team to ask more about our professional landscape lighting service, and we'll be happy to work with your preferences and budget. It is our goal to provide you with quality and personalized lighting design services that will help your property stand out easily.
Call South Florida Lighting Design today at (786) 460-7440 for your Free Consultation with a Lake Wales Landscape Lighting Design Specialist!
Understanding Garden Lighting
When designing your landscape lighting plan, there are a lot of factors to consider to make it work for your property. Factors such as the main features of the house and garden, the house's facade, garden perimeter, the electrical system currently used on the property, and the neighborhood where the home is located are considered before everything is designed.
If you don't want to stress out with the specifics, our professional landscape lighting experts at South Florida Lighting Design are here to help. We will assess your location and plot how we can highlight your home's key features through the right type of outdoor lighting. You can also trust us to handle the other specifics with your garden lighting project, such as permits in case your neighborhood requires them for landscape projects and electrical installations.
Types of Outdoor Lighting for Your Home or Business
To achieve a certain look or ambiance for your garden lighting, there are several types of outdoor lighting that can be used. Each type of outdoor lighting is available in various sizes depending on your needs and is made to withstand the elements.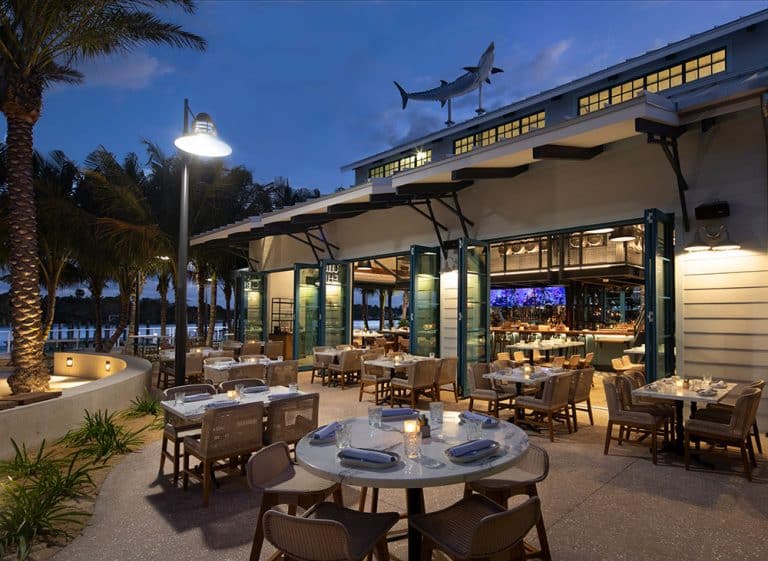 Down below are the most common types of outdoor lighting that can be used as landscape lighting for your home:
Garden Lighting – These outdoor lights look like small canopies that reflect the light down into certain parts of the garden, like planting beds or pathways.
Wash Lighting – It creates a soft, diffused light that brightens key areas of the home like privacy fences and outdoor walls. It can also be used to brighten areas with flat or dark colors.
Bullet Lighting – This type of light often produces beam lights in key areas of the house like its facade, tree trunks, and garden structures. The fixture can be adjusted depending on how wide the lights can come out once it is turned on.
Well Lighting – For those who don't want the lights to be visible and affect the home's overall look, well lights are recommended. These lights come with a waterproof housing to keep it safe from the elements, and the housing also doubles as protection once it is buried in the ground. It is often used to illuminate plants or highlight facades or walls.
Downlights – These lights are often installed on top of branches and trunks to mimic a moonlit effect to light up paths, trees, and lawns. The housing for these lights is usually made from brass or copper, which is ideal if you don't want to keep replacing them.
Flood Lights – Like wash and bullet lights, flood lights create a beam of light to brighten an area. However, it produces a wider and much brighter beam.
Still unsure which outdoor lighting works best for your home? Ask our team today, and we'll give you a rundown regarding these options and show you which ones work best for you and your budget.
Personalized Landscape Lighting Services
South Florida Lighting Design is a trusted Lake Wales lighting company famous for delivering custom lighting designs for residential and commercial properties. From the moment you reach out to us, our team of talented lighting design experts, electricians, and installers will all diligently work with you to design the perfect lighting design that suits the property in question. Whether it is for a tiny home or a large retail establishment, indoor or outdoor lighting, we can customize it to suit your specifications and budget. You can count on us to deliver only the best for you!
For our Lake Wales landscape lighting design service, you can avail yourself of our free consultation to find out how our team will plan out your garden lighting or the overall landscape lighting project. We will visit your home and discuss with you how the project will proceed and which outdoor lighting works perfectly for your space and design. We can also work with your design ideas and incorporate them into the overall design.
If you approve our design and plan, we will immediately mobilize to get everything installed. Our electricians will make sure that the additional lighting won't overload your power lines and cause accidents. We can also assist you with maintenance and repair work, so you don't have to contact another company to handle it. You can also reach out to us for other types of lighting services that you may need, such as commercial property lighting, retail lighting, and other professional lighting design services.
Free Consultation Today
If you want to make a good impression before people see your home, you need to carefully plan your landscape lighting, so it matches your home perfectly. With the help of South Florida Lighting Design, you can get personalized landscape lighting that fits your home perfectly and deliver the image you want people to see when they pass by your home.
Our Lake Wales landscape lighting design service will make the project stress-free because not only do we personalize the design to match your garden and home, but we handle the electrical components and source the lighting fixtures to be used for the project too. We can also answer your questions and provide you with a quote that works with your budget after our free consultation service. Call us today to find out more about our professional landscape lighting service!
Call South Florida Lighting Design today at (786) 460-7440 for your Free Consultation with a Lake Wales Landscape Lighting Design Specialist!