Roseland Outdoor Lighting
Light up your office building's facade or illuminate the nighttime look of your resort's fields with South Florida Lighting Design's top-notch Roseland outdoor lighting services.
Lighting is a massive part of architectural design, even for the exterior portions of a commercial or residential site. If you seek an ambiance that highlights certain parts of your front yard and slightly lightens the others, you must have an effective lighting design. It gives the eyes the right direction to appreciate various objects and structures in a given space. And while some people think that a few pole lamps and rows of LED lanterns are enough, aiming to have a truly elegant and functional lighting layout will take more than those. If you run a hotel, food business, resort, entertainment establishment, or even a corporate office building, you will benefit from professionally designed exterior lighting.
South Florida Lighting Design is a leading professional provider of Roseland outdoor lighting designs for all types of clients, whether they're commercial businesses who need industrial products and five-star designs or residential customers who just want to have the better part of life with aesthetically satisfying lights for their front and back yards. We provide the best and most durable products perfect for outdoor use. Our experts are always ready to provide you with expert advice on how to best use lighting products to functionally beautify any exterior area, from building facades to resort fields.
Are you interested in our services? Just tell us what you need, and we'll be happy to conduct on-site inspections of your property and begin strategizing the best ways to upscale it using our top-notch Roseland outdoor lighting package.
Call South Florida Lighting Design today at (786) 460-7440 for your Free Consultation with a Roseland Outdoor Lighting Expert!
Professional Exterior Lighting
Your yard can use some lights, and you think a floodlight that can cover the entire area would be enough. If you're looking for beautiful lights arranged in a functional way for the most cost-effective package possible, you will need much more than a strong lamp. Many advantages come with investing in good lighting installed by professionals, whether for your home or your business. Here are some of the best reasons why professional outdoor lighting services will upgrade your life at home or in your business.
Safety. Lights are at their peak functionality during the night when we need them the most. The safety that lighting can provide encompasses a lot of human activity. With the proper night lighting, you can avoid problems from minor incidents such as tripping over objects accidentally, to major, like having burglars and illegal activities in the vicinity of your residential or commercial area.
Lighting up dark portions of your home or a building is not as simple as you might think. Having a floodlight to provide visibility during the night may sometimes be ineffective. There will be spots and areas that won't be reached by the glare. With a professional exterior lighting expert, you can maximize the different lighting products to match what your outdoor area needs to provide safety for everyone. We can add cost-effective LED lights to provide high visibility without spending too much energy. We can also involve motion sensor lighting to make sure unwanted visitors will be highlighted during the night. Whatever you need, we got it for you.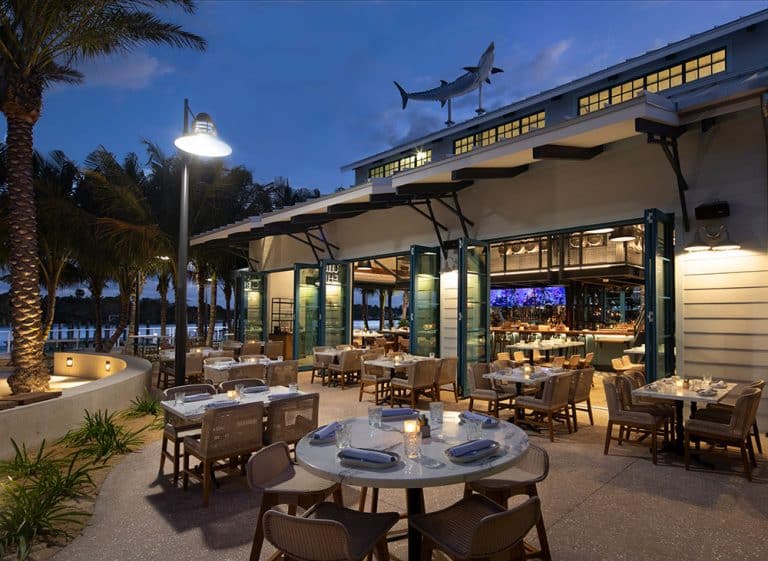 Aesthetics. Aesthetic appeal is a must for establishments like hotels, restaurants, parks, or resorts. You have to be able to captivate the attention of your customers day and night. On the other hand, it is always advantageous for a homeowner to have a house with a sense of luxurious aesthetic. The psychological and emotional benefits of having an alluring lighting layout within your yard can be a great source of relaxation and comfort for family members and visitors alike.
If you get a professional to do your outdoor lighting design, you're guaranteed to have an industry-standard aesthetic for your exterior. South Florida Lighting Design can provide you with a whole catalog of great lighting design options to choose from. We know which ones have worked in the past. We can install beautiful pathway lights along the footpaths of your resort. Elegant wall sconces and classy outdoor pendant lighting can be spread around your hotel. We can also put dynamic highlights on your building's facade. Just tell us your desired feel and look, and we'll provide you with exactly what you need to pull off the most aesthetically pleasing exterior lighting layout we can offer.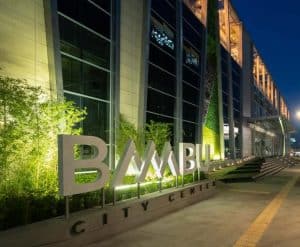 Value. Like any other high-quality feature that you put in buildings and homes, professionally built and designed lighting systems increase the value of the building. You can raise the fees for your hotel and resort. Or, if you are planning to put your home in the real estate market in the future, your abode can sell for a greater value with amazing lights to display.
Rest assured that you can get all these advantages that come with professional outdoor lighting services from South Florida Lighting Design. We make sure that our clients receive only the best products that the lighting industry can provide. We are here to understand and deliver the exact designs that you want. Our main goal is to leave you fully satisfied with our work. For the best Roseland outdoor lighting services, South Florida Lighting Design is a perfect choice.
Best Outdoor Lighting Design Consultant – Roseland
Designing a landscape, storefront, facade, or any outdoor area with luxurious, high-quality lighting is a job for experts. It takes a lot of training in interior and exterior designing and years of experience in the industry to know how to perfectly use the various lighting products in upscaling any type of outdoor area.
At South Florida Lighting Design, we are confident that we can be your partners in securing the beauty, functionality, and value of your home, resort, or any business establishment through an industry-caliber lighting layout. You can trust our long list of satisfied clients in the past. We only provide the best products obtained from the best suppliers out there.
On top of our first-rate Roseland outdoor lighting design products, what we pride ourselves on is our stellar customer service. We make sure that all our clients are given the best expert recommendations that we can offer. We are always ready to conduct on-site evaluations and free consultations with our customers to ensure that they are fully comfortable working with us.
We are excited to show you how we can improve your exterior through amazing outdoor lighting designs. Just tell us how we can help, and we'll provide you with the perfect Roseland outdoor lighting products you've been looking for.
Call South Florida Lighting Design today at (786) 460-7440 for your Free Consultation with a Roseland Outdoor Lighting Expert!