Auburndale Hotel Lighting
Whenever people go out of town for vacation, work, or simply for a change of view, they will most probably consider staying at a hotel. Hotels serve as a traveler's temporary home while away from home, allowing them to rest after a long day of moving around a place or doing work.
It is important that hotels feel welcoming and help visitors relax or feel happy while staying in their rooms or the hotel's various facilities.
The hotel's lights play a big role in achieving good ambiance. Without a good lighting setup, it can be hard to entice people to stay longer in the hotel.
If you're a hotel owner or manager with Auburndale hotel lighting design needs, you can trust South Florida Lighting Design to help you out. We understand how important lighting is for hotels, which is why we will make it a point to visit your facility to create a dynamic lighting setup for your hotel.
You can count on us to work with your design requirements and budget, achieving your vision for your hotel and the results you need to retain customers for a long time.
Call South Florida Lighting Design at (786) 460-7440 for your Free Consultation with a Auburndale Hotel Lighting specialist!
Designing Hotel Lighting Facilities
When it comes to hotel lighting, expensive lighting isn't always necessary to achieve the welcoming aura you want your guests to experience once they enter the facility. It can be achieved with the right type of lighting for each room, and it must be installed in a way that will allow people to have a positive experience to inspire them to come back again.
Ideally, LED lights are the best because they can provide different ambiances for different areas, satisfying what the customers need and the space itself. It is also the ideal lighting for low-energy consumption and adjustable lighting at any given time.
For each hotel area, the following points should be considered:
1. Reception – It must make a good first impression on customers and make them feel welcome. The general lighting in the area must allow people to recognize the reception area and highlight the access areas to other hotel facilities and rooms.
2. Corridors – The geometry of the area must be considered for the lighting. It must also be dynamic to adjust the perception of the corridor's length and size.
3. Room Entrance – Vertical lighting should enable guests to see the room number clearly, and there must also be a backlit panel behind the room numbers for easy identification.
4. Rooms – The room lighting must highlight all the functions a guest will try while they are inside the room. The lights must be adjustable through a single multifunction switch from watching the TV, relaxing, and reading. If you can invest in automated lighting fixtures, the controls are available through a special app that controls all the other electrical components in the room.
5. Bathrooms – Mirror lighting should be used to help accentuate the features of each user well.
Common areas – the lights for these areas must work well with the architecture of the room, as well as its furnishings. It must also help people relax and feel happy while they are in these areas.
Are you confused with all these points and the possible options for your hotel lighting fixtures? Our team can handle everything for you and explain why these fixtures are perfect for your hotel.
Automated or Eco-Friendly Lighting Structures
Since electricity prices are very high these days, it is ideal for hotels to have eco-friendly lighting that will reduce the amount of electricity used by the facility without compromising the lighting.
For automated and eco-friendly lighting solutions, there are a lot of options we can choose from. We can utilize daylight sensors that will change the lighting intensity as the day progresses. We can also use automatic control panels, which will turn on or off the lights at certain periods or if the room is unoccupied. Some automated control panels even come with a panel that indicates the energy levels used in the room. LED lighting can also help you with your electric bills because of the low electricity requirements they have, and they come in various fixtures.
If you wish to invest in eco-friendly or automated lighting structures for your hotel, not a problem. Our Auburndale hotel lighting experts will work alongside our electricians to determine if it is possible and which technologies work well for the facility. We will also convert your electricity lines to work well with your new setup.
Custom Lighting Design Service
Whether it is for residential or commercial establishments, you can trust South Florida Lighting Design to help you create the best lighting plans for them. We are known for providing a full service, from designing the lighting scheme for each area of your facility to installation and maintenance. This allows us to not only personalize the service but also keep our prices affordable for all. It also allows us to meet any design requirements, no matter how specific they may be.
If you are going to avail yourself of our Auburndale hotel lighting service, we will visit your facility to determine what is needed for your entire hotel. We will also take note of what is currently in the facility to see whether it needs a simple upgrade or how it could be modified to suit the new designs you want us to consider. Once we have your requirements and the information from your facility, we will create a lighting plan that we believe works well for your needs.
If you approve the design we laid for you, we will start the process of revamping your hotel lighting and improving the electricity lines, so it matches the new light fixtures we will install and not overload in the process. We can also help you with all the documentation needed for lighting permits and electricity upgrades.
Free Consultation Today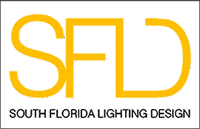 If you want your guests to feel welcome when they come to your hotel and like their stay, you will need to have hotel lighting that will help your facilities stand out.
With the help of our Auburndale lighting company, you will be able to get a cohesive lighting scheme for all the rooms of your hotel to match the ambiance you are hoping for. We guarantee that the lighting scheme we will make for you will pass state and federal standards, and it will be an investment that will bring in customers for a long time.
Call South Florida Lighting Design at (786) 460-7440 for your Free Consultation with a Auburndale Hotel Lighting specialist!